The McKenzie Apartment Company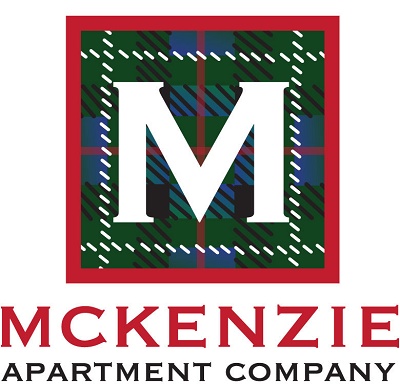 Love where you live!
Selecting the right apartment community for you is an important decision. It is going to be your home so be sure you "kick the tires". Be certain that the management has a good reputation and cares about your living experience. Take a good look at the grounds, the common areas like the clubhouse and pool, are they are well cared for and up to date? How does the manager relate to you? Ask people in the community about the management company. We hope you do this because we strive to be the best and expect to earn the loyalty and trust of our residents.

McKenzie Apartment Company is a family owned business that has been building and managing apartments for over 20 years. It is important that our managers and staff truly care about people. We want our properties to look fresh and well cared for so we are constantly reinvesting in them. It is essential that our residents be proud of their home. We challenge everyone associated with our company to be the best in the business. We know you have the power of choice and we want you to choose us. We cherish our great reputation and know that it must be earned.

We feel it's important to invest in our properties so they can thrive for years to come. It's also our goal to keep McKenzie Apartment communities in the family. Whatever makes you feel good about coming home, we think you'll find that and more at McKenzie Apartments.