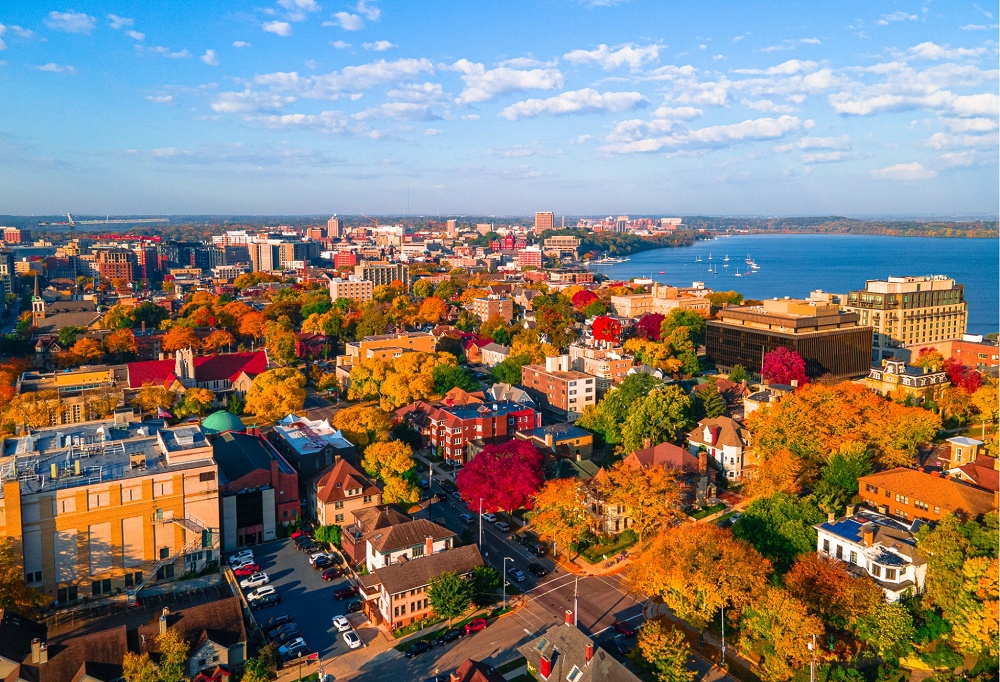 The Dane County Farmers' Market is a Saturday ritual, bringing bounties of fresh produce like sweet corn and wild mushrooms. Visitors will find plenty of delicious baked items sold at the market like scones, muffins and apple cider donuts. The market surrounds the Capitol Square until mid-November when it moves indoors to Monona Terrace.

Corn Mazes
Nothing says fall in the midwest quite like a good old fashioned corn maze. And we have some great options in and around Madison, WI!
A few of our favorites in the area:
Jump Around at a Badger Football game
Jump Around with the whole family in a tradition that is bound to make lifelong memories. Camp Randall Stadium, built in 1917, is the home for Wisconsin's football team. The current capacity (76,118) ranks among the nation's largest school-owned stadiums. 2023 Football Schedule
Devil's Lake State Park, in Baraboo, Wisconsin, is the state's most popular state park, drawing nearly 3 million annual visitors. Encompassing over 10,000 acres, Devil's Lake is part of over 27,000 acres of public recreational land in Sauk County.