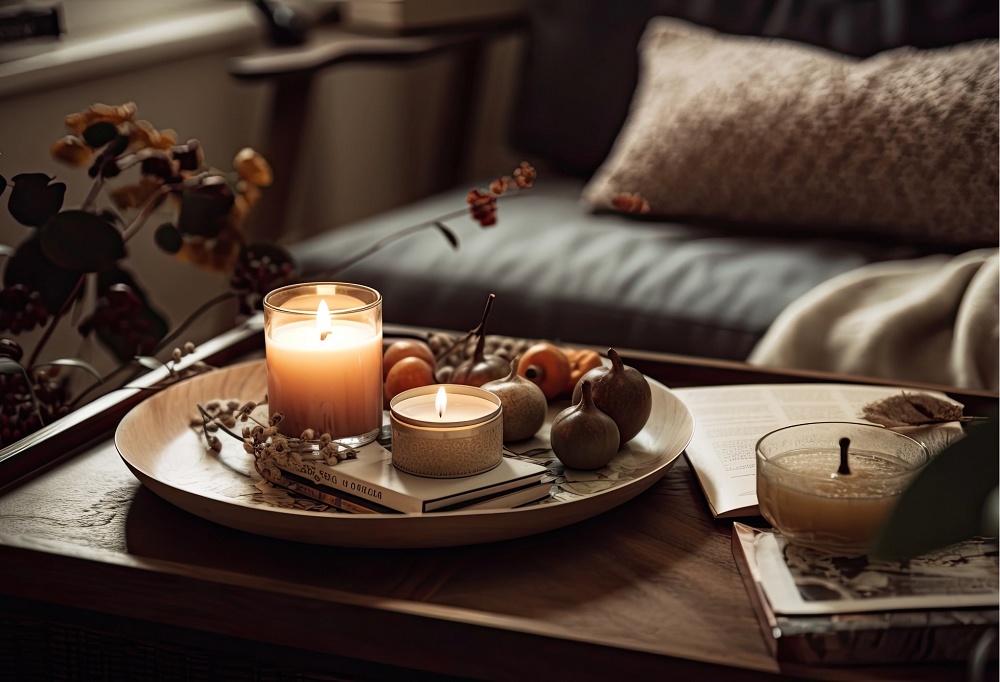 Add lots of throw blankets
Throw blankets are perfect for every season but especially for fall, they add color and coziness to any room.
Fall candles
What is better than a delicious smelling fall candle to get your home smelling amazing, not to mention the ambience they bring to a room.
Add pumpkin and leaf themed decor
Decorating for fall is as easy as adding a few pumpkins to your space or even some red and orange leaves as accents. If you really want to jazz up your home for fall add cute string lights to your area.
Decorate your mantle
Or if you don't have a mantle, decorate your shelves. In the fall, aim for a fuller, more textured feel with layers of artwork, dried florals, candles (love those candles!), and found objects with a bit of wear to them.