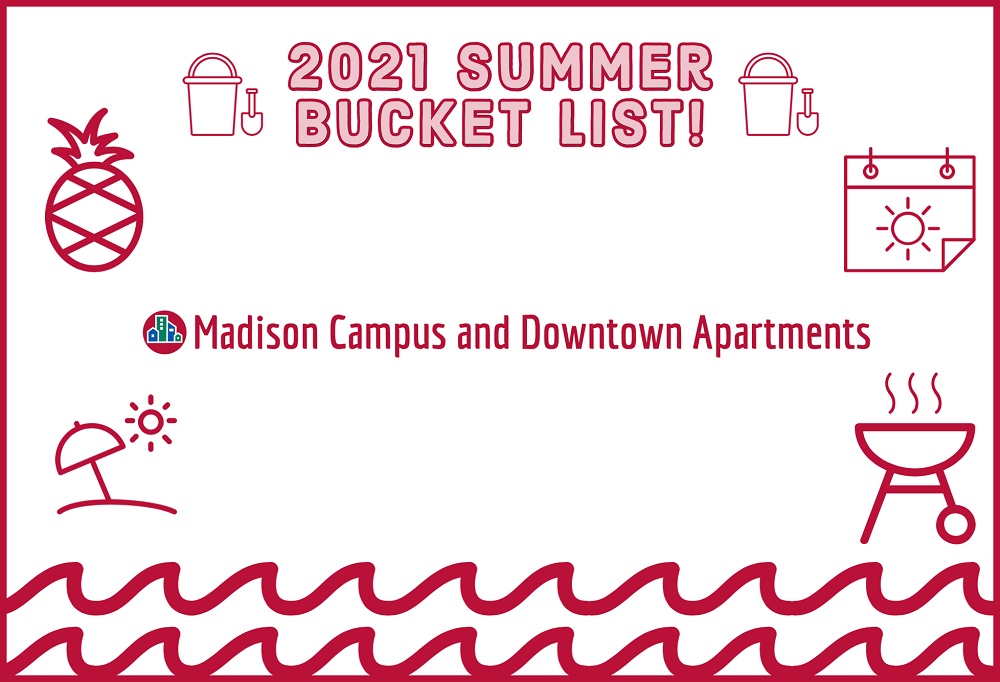 2021 Summer Bucket List
Have Some Fun Under the Sun
The list below is full of activities and places to visit that will get you outside and having a good time.
Olbrich Botanical Gardens - Explore 16 acres of beautiful landscaping featuring an immense variety of flora that will have your camera drooling.
Go play 18 holes at one of the great golf courses in the area, there are a ton of options. If golf isn't your game then you could always try foot golf, disc golf, or even the classic mini golf. Vitense Golfland is a great start to learn or improve your golf and mini golf skills
Allen Centennial Garden - Continue the enjoyment of horticulture here on the UW Madison Campus and learn about the rich history while enjoying the rich beauty.
Miles and miles of trails are available to you in Dane County. Walk, hike, bike, roller blade, whatever your favorite mode of transportation you can enjoy incredible views in Dane County Parks, UW Madison Arboretum, and City Parks too!
Henry Vilas Zoo is always a great spot to to trot and learn about all kinds of animals from all over the world right here in Madison.
Cool Off While Heating Up the Entertainment
The next five on our summer bucket list are great options for when it's too hot and you want to chill inside or by the water.
The Madison Museum of Contemporary Art has a constant flow of activities and exhibitions where you can learn more about culture and art and get the creative juices flowing.
Bring your own or rent a kayak, canoe, or stand up paddle board and cruise onto one of the stunning lakes. Lake Mendota, Lake Wingra, and Lake Monona all have many options for boat launches and businesses to rent anything you should need.
Grab a sweet treat of ice cream from Babcock Ice Cream or Chocolate Shoppe Ice Cream both made fresh right here in Madison, WI.
For those 21 and older Madison has a ton of great breweries to enjoy some refreshing ales. There are also so many great restaurants to explore and outdoor seating galore downtown on State Street. We can't possibly pick a favorite but a fantastic go-to is Great Dane Pub with locations all over Dane County and consistent mind blowing beer, food, and cocktails.
Cave of the Mounds in Blue Mounds, WI might be the hidden gem you haven't explored yet. The temperature sure is cooler when you head underground and there is so much you can learn from their guided tours.